Welcome
Complexity to clarity
Overwhelm to first steps
We help you make change and transition and thrive. Our targeted and tailored, impactful coaching, action learning and facilitation will lead you through change confidently whilst holding focus on wellbeing, morale and motivation. We work one to one and with small groups.
Coaching
For you, for your team, or your whole organisation
Personalised for your specific needs
Helps you understand and use your strengths
Enables you to focus on key issues; gain clarity, perspective and courage
To be authentic in your leadership
Grow your emotional intelligence and compassionate leadership
So you navigate change and complexity with new energy, commitment and wellbeing
Find out more about Coaching here …
Action Learning
You join a small group of peers to work on common problems
The group will meet in a short series of virtual meetings
You will gain new insights and new perspectives
Your skills in coaching will deepen, strengthen develop you as a person
Our focus is action oriented, about finding solutions
Impactful on your organisation
You will benefit from working with a diverse group of peers
Find out more about Action Learning here …
An experienced multi-disciplinary team
Used to high emotion, rapid change and challenging circumstances
Specialists in leadership and personal development
For individuals and businesses
Voluntary and social impact organisations & SME's
Experienced in working virtually
Highly recommended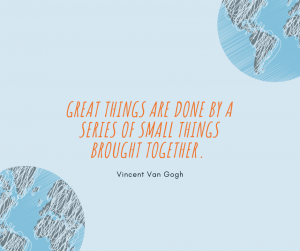 Just as a journey of a thousand miles starts with the first step, so starting coaching or action learning with us can take you much further than you thought.  Change that sticks starts by taking time to consider yourself, your skills and talents, to weigh up options, and then to put into practice new ideas, then monitor, evaluate and refine.  First, you need to check that you are walking in the right direction.  Then, you can build up to a run, and even leaps.  We help you do this.