Janie and Alix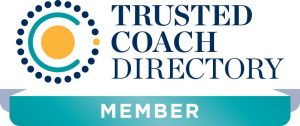 I am a development consultant, group coach, facilitator and executive coach. Before this I held management and strategic HR roles within well-known organisations.
I have worked across a wide variety of sectors including consulting, technology, media operations and social enterprise.
My focus is on change, achieving it effectively in organisations, teams and individuals. I have a strong background in talent, assessment and development. I'm passionate about working with clients wanting to increase their resilience and success and I want to work with organisations who see business benefit in enabling their employees to develop their change skills and harness opportunities.
A master practitioner in NLP, trained in conflict coaching, stress management, resilience and mental health awareness, I have success with individuals who want to make significant behavioural or personal changes and want to transform and develop core confidence. Developing assertiveness and relationship skills to manage challenging contexts and relationships are key themes in some of my current work.
I contributed to the University of Cambridge Undergraduate Certificate and Diploma in Coaching as a Panel Tutor.
Work in Cambridge?  Cambridge Executive Coaching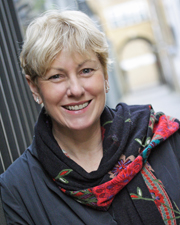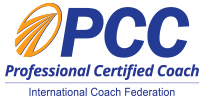 Janie Wilson
I am a professional coach, facilitator and learning consultant, with over 20 years experience in change and transition, personal, professional and management development.  I am an Executive Committee Member of the International Foundation of Action Learning, co founder of Action Learning for Facilitators, MCIPD, FCMI, and a PCCoach with International Coach Federation. In 1990 I co founded the Passport Programme with Mary Maybin and worked for 12 years as a teacher and director at Skyros.
I love nurturing creativity, connecting people,  working with start ups, creatives and social entrepreneurs. I am curious and keep adding new skills and experiences to my toolkit.  I have coached people at all life and career stages, facilitated many action learning sets – in house, for business owners and CEO's, emerging leaders and career changers as well as training ALS facilitators. For me, personal and career development should be fun, and I want to motivate and inspire people, to develop their resourcefulness and resilience, to feel a sense of purpose and achievement.
Our training and accreditation includes:
'What Color is Your Parachute' with author and life work planning guru Richard Bolles
The 'Happiness Programme' with Robert Holden
The Art and Science of Solution Focused Coaching with Marilyn Atkinson of the Erickson College Canada.

International Coach Federation

Firework Career Coaching Programme with Marianne Craig.
Virtual Action Learning Facilitation with Ashridge Business School
'TED' for Coaches with 'TED' (The Empowerment Dynamic)
Our hobbies include walking and creative pastimes. Over the past couple of years, between us we have completed the North Downs Way, the Capital Ring Walk and the Norfolk Coastal Path. Combining creativity and the outdoors with developing others happens naturally.