Career Can Do – A virtual breakfast coffee and 'Can Do' chat to add 'caffeine' to your career plans
These get-togethers are for you if you are interested in:
Re-focusing your work life balance
Making changes to your career
If you want to feel more motivated and kick start your plans
Re-thinking your work life plans
If you are looking for an opportunity to meet like-minded individuals who are interested in making steps in their work life, personal development, or making career changes then come and join our next meeting. It's very informal, we bring our own cup of coffee and chat about change, work and life, challenges, opportunities, courage and fear, inspiration and motivation, making big leaps and small changes and overall getting on with things.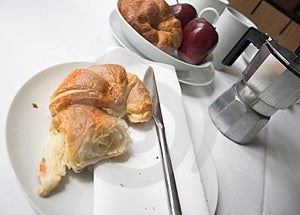 Amazingly, a brief conversation can help to:
Get you unstuck.
Get more focussed.
Feel less overwhelmed.
Move you into solid action.
Highlight what is really going on.
See where you need to start.
We meet virtually on the first Tuesday of each month, at 8am.
For more information or to register, please contact Alix
If you are already a group that meets regularly, and would like us to join one of your meetings please contact us to discuss your group interests and aims.